Prime
Bond Cleaning
Brisbane
Prime Bond Cleaning Brisbane specializes in cleaning rental properties, houses, and offices, whether you're moving in or moving out. Over the years, we've built a strong reputation for excellence in end-of-lease cleaning. When the time comes for your bond return, trust us for a hassle-free and successful process. Your peace of mind is our top priority, backed by our 100% Bond Return Guarantee.
Dedicated to delivering expert bond cleaning services in Brisbane, we're here to offer you free quotes!
More About us
What makes us different from all the others?
You can rely on us while making a move.
At Prime Bond Cleaners, we adhere to the REIQ approved checklist, ensuring your best chance at a full bond refund. Our affordable bond cleaning services in Brisbane are designed to make your move-out process seamless, even if your schedule is packed until the last day. Choose us to maximise your likelihood of receiving your full bond refund. Our team is well-versed in cleaning techniques and extensively trained in end-of-lease cleaning in Brisbane, Caboolture, and North Lakes.
Client testimonials
Providing the Best Cleaning Services
for Our Customers
Fantastic job done by your team over the weekend. The fast and friendly crew completed the job in under 6 hours, and we received our full bond back! Thanks again, guys.
Michael Clifford
Caboolture
I just want to express my gratitude to the team who did an amazing job cleaning our house before we moved out.
While I'm not one to typically leave reviews, I felt compelled to share my thoughts on the bond cleaners we recently engaged for our tenant's cleaning job. Their exceptional service deserves recognition.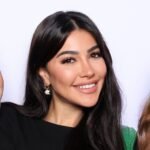 Allow me to convey my gratitude to the cleaners for their outstanding performance. Despite the short notice, I am genuinely appreciative of their willingness to include me in their schedule.
BOND CLEANING SERVICES IN BRISBANE
Frequently Asked Question